Welcome!  My name is Peter Hlavin and I  am JOURNEYMAN - American songrwriter, visual artist and executive producer based in Greater Los Angeles, California. Inspired by my 500-mile Camino de Santiago journey, Europe's most important pilgrimage, I have followed a path of creating immersive experiences that integrate song & music, visual art, and storytelling. 
Journeyman's collection of contemporary, journey-related songs and artwork is not only based on his personal Camino experiences, but also shaped by Camino lore and the experiences of others from around the world who seek to journey. Journeyman's compilation of spirited and lively Camino-related songs/artwork is believed to be the first of its kind in the world. See below for Journeyman's latest two song albums.
LABERINTO DEL CAMINO
Currently, and as part of the CAMINO PROJECT, Journeyman is leading an effort to build a uniquely designed labyrinth - Laberinto del Camino - in Spain near Camino Francés, the most famous of all Camino de Santiago routes. Interested in learing more?
You are cordially invited to join Journeyman on November 13, 2021, as you will be transported to Spain to experience a virtual (Zoom) Camino journey. Feel what it is like to be a pilgrim by visiting cities along the Camino route, crossing the Meseta of Spain, and arriving at a small town on the Camino path for the "BIG REVEAL." Along the way, you'll see live perfromances of Journeyman songs, learn about labyrinths, and enjoy Journeyman artwork.
What's the BIG REVEAL? The BIG REVEAL is the unveiling of the Laberinto del Camino. You will see the one-of-a-kind design, learn about the labyrinth construction process, and hear about volunteer opportunities to assist with the build and grand opening in 2022. 
So, come join the Laberinto del Camino journey on November 13 at 5:00 pm Pacific Time / 8:00 pm Eastern Time. 
 👇🏻 Click the link below to register on Eventbrite for your FREE ticket today! 👇🏻 
https://www.eventbrite.com/e/laberinto-del-camino-tickets-185328170547
See you all on November 13 for the unveiling of Laberinto del Camino!
Buen Camino,
Peter (aka Journeyman)
P.S. Join the journey at the November 13 labyrinth event and hear the relase of Journeyman's hit song, "Laberinto del Camino." LIVE!!!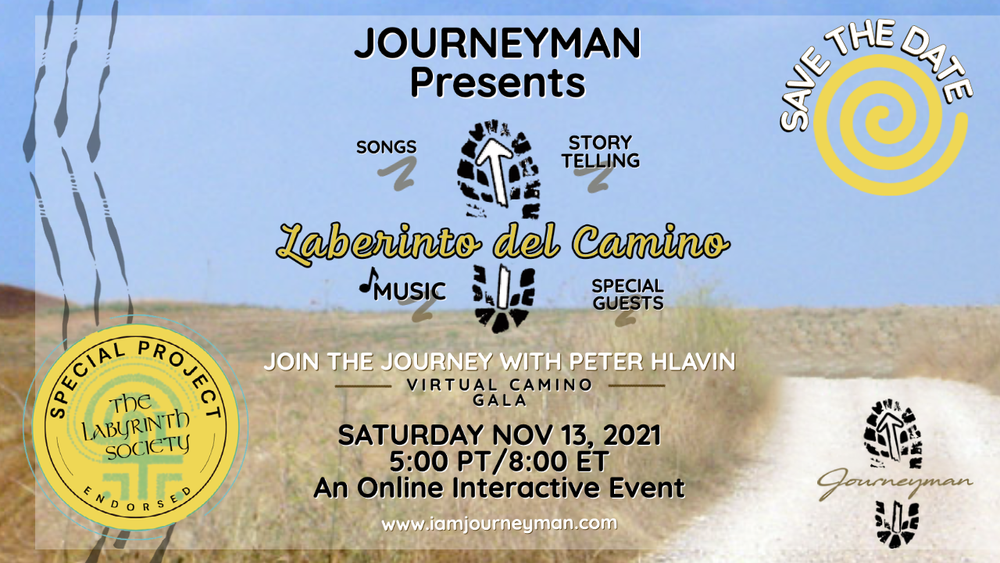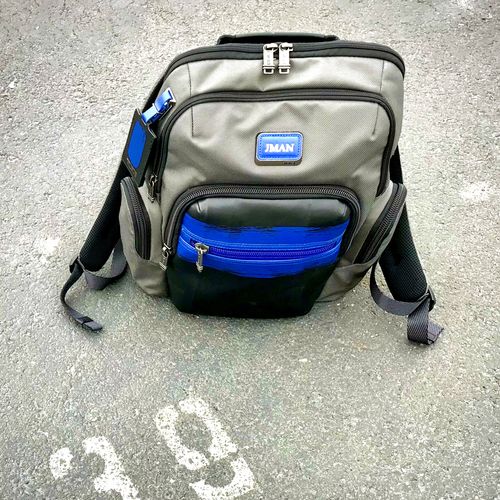 JOUNREYMAN WALKS 2,000+ MILES SINCE COVID
PRODUCES NEW SONG ALBUM AND ARTWORK
Journeyman released his second album - "ALONG THE WAY: UNDAUNTED JOURNEY" - in February 2021.
During COVID, Journeyman wrote the lyrics and produced many of the songs contained on this album. Hopefully, these songs will inspire others to continue their life journey's despite the obstacles that COVID has presented.
By the way, Journeyman's 2,000+ miles is the equivalent to walking 4X the Camino Frances route in Spain.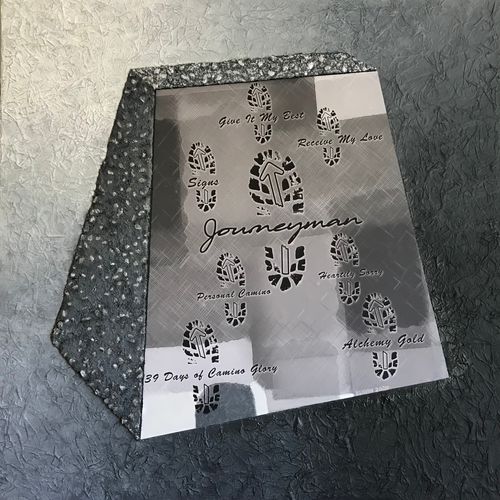 JOURNEYMAN releases new album following "39 Days of Camino Glory" countdown!!!
ALONG THE WAY: UNDAUNTED JOURNEY (Volume 2)
JOURNEYMAN released his second album - ALONG THE WAY: UNDAUNTED JOURNEY" in February 2021 following a 39-day countdown.  Seven (7) new songs, artwork, and pics were showcased "Along the Way." 
Why a 39-day countdown? Check out Journeyman's hot song "39 Days" and find out why such a glorious countdown!
Note: The above image is a black and white painting of Journeyman's Vol. 2 album cover, a 30 inch x 30 inch painting rendition.
Instagram: @iamjourneyman17
Facebook: iamjourneyman17
JOURNEYMAN NEWSLETTER - JANUARY 2021
Hello! I hope everyone is safe and well.  This COVID pandemic has really been topsy-turvy, huh? 
Along the Way (Vol. 1): The Journey Begins 
"Along the Way: The Journey Begins" was Journeyman's first album released in February 2020.  The album was received with critical acclaim by many musical organizations.  See below for quotes from some of these reviews. If you missed the show, you may watch video snippets of the concert performances on Youtube.com by clicking this link:  https://www.youtube.com/watch?v=S9iYg1zF_zs&ab_channel=iamjourneyman
Along the Way (Vol. 2): Undaunted Journey
With wind in my sails, things were moving along nicely.  And then COVID-19 arrived.  Determined to stay fit during COVID lockdown, I began walking every day.  Eventually I walked 2000+ miles over some 400 consecutive days. For reference, that's the equivalent of four trips from Los Angeles to San Francisco. 
During my walks, I worite and produced many of the songs contained on this album. I created many pieces of artwork to go along with these songs too.  "Along the Way: Undaunted Journey" was officially released on February 19, 2021 and, like Album 1', is available on many streaming platforms, including Spotify, Amazon, and iTunes.
Virtual Guest Speaker – Inside Edge 
Journeyman was a guest speaker at an Inside Edge "Camino" event on September 16.  Inside Edge is an educational foundation located in Newport Beach, CA.  The topic?  "Along the Way: Stories from Camino de Santiago."  This LIVE online Zoom event included Journeyman stories, song snippets, and guest speakers, including one woman who has walked Spain's various Camino routes 11 times!!!  Paste this link into your browser to see the presentation:  https://shoutout.wix.com/so/2fNITLZjq?cid=56965ff0-e159-4250-96fa-d8a77e50224b®ion=ebf0f70e-3cb4-423c-b5a9-927a02bec4fe#/main
I look forward to your joining me for 39 Days.  Hopefully, Journeyman's songs, artwork, and stories will inspire you to keep moving forward on your journey.  Stay safe, stay healthy! 
JOURNEYMAN